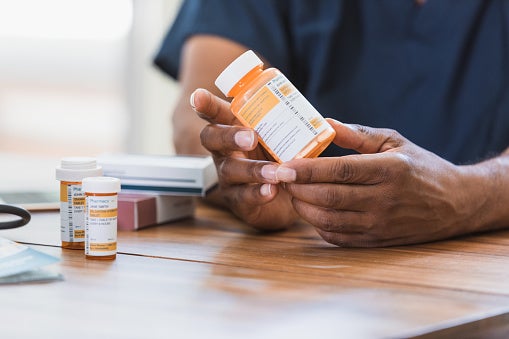 Erectile dysfunction (ED) aka impotence is a condition in which your penis cannot erect or maintain the erection enough for intercourse. Impotence or erectile dysfunction is caused by psychological, medical or pharmacological issues.
The Urology Care Foundation estimates that this condition affects 30 million men in the United States. For some people, treatment with drugs may resolve their ED.
If you're looking for options to treat your ED, check out the list below. Information like how to take these drugs and what the side effects are like can help you discuss drug treatment options with your doctor.
What erectile dysfunction medications are there?
There are many types of drugs used to treat ED. Each drug works differently, but they all improve sexual activity by stimulating blood flow to the penis.
The most common ED drugs belong to a group known as phosphodiesterase type 5 (PDE5) inhibitors. They block certain enzyme activity that leads to ED.
If you have certain health conditions, it may not be safe for you to take ED drugs. For instance, if you have heart disease, your heart may not be healthy enough for sex.
Make sure you tell your doctor about any underlying health issues you might have and the medications you're taking. This information can help your doctor decide which drug is best for you.
Alprostadil
Avanafil
flushing, or the reddening and warming of your face
Sildenafil
vision changes, like blurry vision and changes in how certain colors look
Tadalafil
Testosterone
says that only people who have low testosterone due to certain health issues should use testosterone.
fluid retention that causes swelling
sleep apnea, or interrupted breathing during your sleep
| Testosterone form | Brand names |
| --- | --- |
| transdermal cream | First Testosterone Cream 2% |
| transdermal gel | AndroGel, Fortesta, Testim, and Vogelxo |
| transdermal patch | Androderm |
| transdermal solution | None (only available as generic) |
| topical gel | AndroGel and Natesto |
| nasal gel | Natesto |
| oral capsule | Testred |
| oral tablet | Android 25 |
| mucoadhesive film that dissolves under your gums | Striant |
| pellet implant | Testopel |
| solution for intramuscular injection | Depo-Testosterone and Aveed |
Vardenafil
Vitamins and supplements for ED
Alprostadil (Caverject, Edex, MUSE) comes as an injectable solution and as a penile suppository.
You'll inject the solution directly into your penis 5 to 20 minutes before having sex. You can use it as needed up to three times per week. You should let at least 24 hours lapse between injections.
With MUSE (or Medicated Urethral System for Erections), the suppository should be administered 5 to 10 minutes before sex. It should not be used more than twice in a 24-hour period.
The more common side effects of this drug include pain in the penis and testicles, as well as burning in the urethra.
Avanafil (Stendra) is an oral drug and a PDE5 inhibitor. You should take it about 15 minutes before having sex. Do not take it more than once per day.
You should not use any PDE5 inhibitors if you're also taking nitrates to treat heart disease. Examples of nitrates include isosorbide mononitrate (Monoket) and nitroglycerin (Nitrostat). Taking nitrates with avanafil can cause severely low blood pressure and even death.
The more common side effects of this drug include:
Sildenafil (Viagra) is also a PDE5 inhibitor. Viagra is only available as an oral tablet. You should take it only once per day, about 30 minutes to an hour before sex.
The more common side effects of this drug include:
Tadalafil (Cialis) is an oral drug that increases blood flow throughout your body. You take this PDE5 inhibitor about 30 minutes before sex, no more than once per day. It may work for up to 36 hours.
The more common side effects of this drug include:
Testosterone is the primary sex hormone in the male body. It plays many roles in overall health.
Testosterone levels naturally drop with age. This change can lead to ED and other issues, like:
Doctors sometimes prescribe testosterone to treat ED. In fact, PDE5 inhibitors are most effective when used alongside testosterone therapy in people with a testosterone deficiency. But the drug does come with risks.
Testosterone can increase your chance of a heart attack or stroke. Because of these risks, the Food and Drug Administration (FDA)

Your doctor will watch you closely if they prescribe testosterone. They'll test the levels of testosterone in your body before and during your treatment with this drug. If your testosterone levels are too high, your doctor will stop your treatment or lower your dosage.
Side effects of testosterone may include:
Testosterone for ED comes in many forms. The table below lists the forms of testosterone and their brand-name versions. Some forms may also be available as generic drugs.
Vardenafil (Levitra, Staxyn) is an oral drug and a PDE5 inhibitor. You take it as needed 60 minutes before sex. You can take this drug up to once per day, your doctor's recommendation.
The more common side effects of this drug include:
There are many vitamins and supplements on the market that claim to help ED. Some promise better sexual function as well as increased energy and vitality. But these supplements usually do not work. They may also be unsafe.
Some supplements that are marketed as "natural" may even contain drugs. ED supplements can still interact with other medications you're taking. They may also cause side effects.
Talk with your doctor before trying any vitamins or supplements for ED.
Before you take erectile dysfunction medications
Not everyone with ED needs to take medications. If you think you have ED, see your primary care doctor. They'll do a physical exam and request certain lab tests, as well as a complete medical and psychosocial history.
They may also refer you to a mental health professional who can help you manage performance anxiety or relationship issues related to your ED.
ED caused by underlying conditions
Your ED may be caused by untreated diabetes, high blood pressure, or another issue. Treating that condition first may improve your ED symptoms.
ED caused by medications
Other medications you're taking may cause ED. These may include drugs used to treat:
high blood pressure
heart disease
depression
seizures
cancer
Your doctor can also review any medications you're currently taking and make some changes that could improve your ED.
ED caused by lifestyle choices
Lifestyle can sometimes contribute to ED. Adopting habits that promote overall health and well-being may help improve your symptoms. Try limiting or avoiding smoking if you smoke, maintaining a moderate weight, getting regular exercise as often as possible, and consuming alcohol on a limited basis.
How to get medications for erectile dysfunction
The best place to get medications for ED is from your doctor or a licensed medical professional. Although some online pharmacies may sell or deliver ED medications, these are often unregulated and may contain ineffective or harmful ingredients.
How much do erectile dysfunction medications cost?
ED medications vary in price. You can sign up for a subscription service, like Hims or Roman, and save money by purchasing multiple-month shipments.
If you're getting these medications at a pharmacy with insurance, the cost will vary, too. Some coupons can be found online if you search for the medication you're trying to get.
Without insurance or participating in one of these subscription services, the prices of ED medications — especially the name-brand versions — are quite expensive. The average cost per pill of Viagra, for example, is $70. But sildenafil, the generic version of Viagra, costs as low as $9 per pill. Many services sell these therapies, so a bit of research should help you keep some money in your wallet.
Frequently asked questions
How well do ED pills work?
The ED pills mentioned above have differences, including price points. Sildenafil has been on the market the longest, and its side effects are well known. It's often the first erectile dysfunction medication that doctors turn to.
While medication for ED works often, sometimes addressing the underlying causes can be helpful too. Some ED drugs can have unpleasant side effects, like headaches, that cause discomfort.
It's worth noting that some ED medications have different onset times in different people. The time these medications are effective also varies in individuals.
How quickly do ED pills work?
Most ED medications take about 15-45 minutes on average to work.
Sildenafil takes between 30 minutes and an hour to work, and it works for between 1 and 4 hours. Cialis can take up to 2 hours and last for 36 hours. There's also a Cialis regimen that's taken daily.
What are the side effects of ED pills?
Side effects of ED pills can range from headaches to nausea and diarrhea. Other mild side effects include warmness in the chest, neck or face, and a stuffy nose. Some of the more serious side effects include back pain, loss of hearing, ringing in the ears, and the inability to see the differences between green and blue.
If you have underlying health conditions, you'll want to abstain from ED meds or consult your physician for guidance.
Some of these conditions include liver disease, kidney disease, and low or uncontrolled high blood pressure. Nitrate drugs and ED medications should not be used at the same time because this combination could have serious health implications.
How do I choose the best medication for me?
These drugs are similar in their efficacy, so personal preference is important. Consider cost, ease of use, how long the drug lasts, and if you want a medication for one-time use or ongoing therapy.
There are generic versions of sildenafil, vardenafil, and tadalafil available, and you can get these medications via subscription services like Hims or Roman.
If you have signs of ED, keep in mind that the condition is often caused by another medication you're taking or a health condition. Getting treatment for the underlying health issue or having your doctor adjust your drug regimen may be all that's needed to ease your symptoms.
If you do need ED medications, there are many options. They come in different forms and work in unique ways. They also can cause side effects that are specific to the medication.
Together, you and your doctor can find the best ED medication for you.
ED is a common condition that can affect a person's self-esteem and relationships. ED can be caused by underlying health issues or occur as a normal part of the aging process. Fortunately, there are many approved treatments to treat it.
There are a wide variety of ED meds, so choosing one based on cost and ease of use is usually the best place to start. As always, if you have any health conditions or are on medications, be sure to speak with a physician first. These medications can have rare but sometimes serious, life-threatening side effects.
JPeei Clinic